We all know that the holidays can be stressful and very overwhelming at times.   Enjoy some advice and tips on how to save time and money on all of your Christmas shopping from yours truly- Southern Bargain Fashionista.
Make a list– This will help keep you organized and help alleviate the stress of shopping.
Research and make a plan– This can be beneficial financially and time wise.  Making a plan of where to shop and learning about the best deals two or three days before can help you narrow down your list a lot quicker and save you money. 
Get the dibs on discounts– Before you leave the house, download the free apps offered by your favorite retailers or check out their websites for announcements, coupons, and the latest information on sales. Smart phone users can use the no-cost apps to find coupon codes. If you are bombarded by emails after the holidays then you can always unsubscribe.
Barter– Maybe you have a friend that is crafty and maybe you can cook. Figure out a way to trade off services to help you save money and time on Christmas shopping.
Encourage Christmas Gift Exchanges– One easy way to save on Christmas gifts is to do a Secret Santa gift or to draw names and then shop for just one person. This really can help to save money on gifts.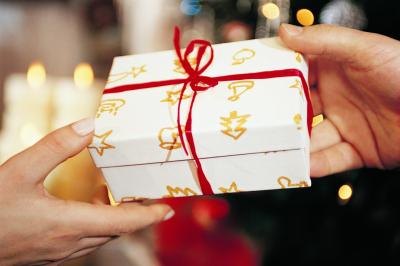 Be creative– Having access to the internet is a great way to research and find creative ideas for you to make at home. Sometimes the thought of the gift is a lot more important than the money you put into it.
Cyber Monday– Make sure your sites are secure and legit before you start purchasing items. Research your stores and find out what they may be offering on cyber Monday. You might find the deals to be a bit better than getting out in the craziness of things.
Shop last minute– Some people are just last minute shoppers and that's fine. Maybe you can pick a day during the week that is a lot less crowded and shop those sales. Don't think that you are going to find the best deals on black Friday or cyber Monday.  You can find great deals closer to Christmas. Once again retailers are trying to move out their inventory and get ready for the New Year and season. Maybe take a longer lunch break, a day off or go after work during the week.
Talk to retailers– If you want to shop during the week and closer to Christmas ask the retailers or managers what deals they will be offering during that time of the week. They want you to come and shop so they will be more than happy to tell you.  They may even go ahead and allow you to have the offer if it's something they may be running in the next day or two. It never hurts to ask.
Purchase items after Christmas– All those name brand item clothes, furniture, exercise equipment big kids toys might not be in your budget right now. Here is a great tip, take a picture of that item if you can't purchase it during the holiday season (it may be that they were sold out) and wrap it up. You will find that all these big ticket items will be marked down half the cost if not more because retailers are bringing in newer inventory for the New Year.  This will allow the person to have ta chance to pick out what they truly want.
Shop your bargain stores– Tj Maxx, Marshalls, Ross, can offer great deals.   These places are your one stop shops and I really do love that. I can find unique gifts and a few items for myself and be completely finished with my shopping.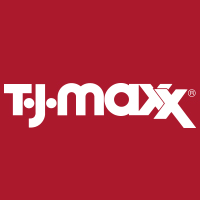 Shop all year long– This is a great way to save money if you are organized. If you see something that might work for your friends or loved ones and the price it right then have a closet or area of the house reserved just for Christmas gifts and store them there. Be sure to keep this organized with names of who the gifts will be given to.  I will say I enjoy doing this, It saves me time and stress of getting out during the holidays.
Set a budget- Christmas presents should figure into your household or personal budget for the entire year, instead of just trying to find the extra money somehow every November or December. You can always start by saving a small amount every month.
Shop local and small– You can get that one on one experience that you may not receive in these big stores.  A lot of small local retail stores will work with you when it comes to their sales as we as shopping in their stores. They may hold things for you so you don't have to get out in the hustle and bustle of the crowd,  if you are on their mailing list or shop there a lot they will offer specials deals throughout the season and this gives you an opportunity to stock up and save for those gifts. 
Give Back– With all that money you have saved please remember to give back. Find a charity/family to give to through out the year.  Let's always remember what this time of year is really about.
God Bless,
Merry Christmas and a very happy New year
Laura CSC